adult : $179 +tx
young (0-17 year old) : $89 +tx
Spend a night in Jacques-Cartier National Park this winter and build a quinzy (snow shelter) or sleep in a tent with your friends and family! This is a great and fun introduction to winter camping where you will learn the skills necessary for sleeping outdoors, including basic winter survival skills.
You will learn how to deal with the cold in winter, what equipment to choose, how to cook in winter, build a snow shelter
No experience is required, a professional guide will accompany you during the 2 days and spend the night with you.
Quatre Natures provides you with all the necessary equipment and meals. You should only bring your winter clothes, a list will be sent to you a few days before the activity.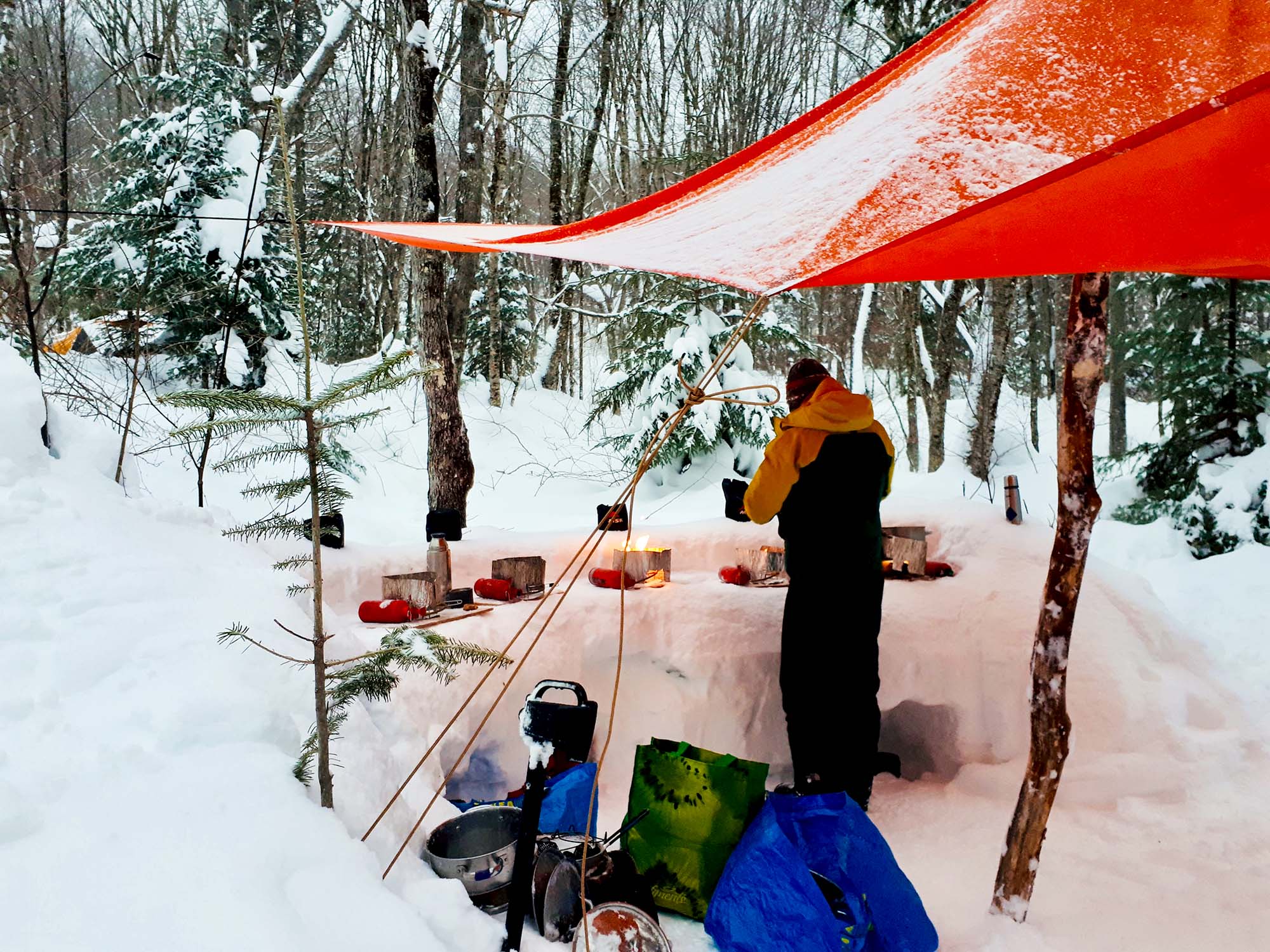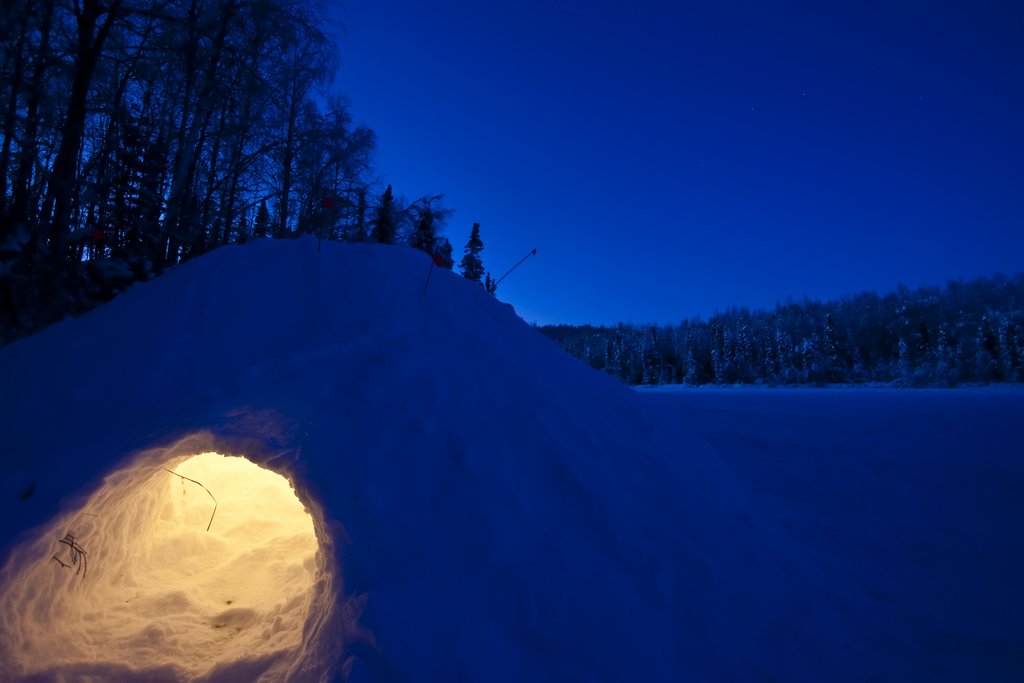 cold management
clothes for winter
camping and other equipment
cooking in winter
build a snow shelter
other theme on request
a professional guide
camping equipment: tent, mattress, winter sleeping bag, liner and headlamp
group tent
all meals: 2 lunch, 1 dinner, 1 breakfast
snowshoes, sled and shovel
park access fee
round trip transportation from Quebec City
D1 – 9 am: departure from Quebec City
D1 – 10 am: arrival at the national park
D1 – 10:15 am: start of the guided activity
D2 – 10:30 am: free hike to explore the park
D2 – 2:30 p.m: departure from the park
D2 – 3:30 p.m: return to Quebec City
your clothes for an outdoor activity

your winter boots, tuque and mittens

your spare clothes

your drinks, snacks and personal expenses

gratuity to guide
Our winter activities include transportation from Old Quebec City. When you make your reservation, a place is automatically reserved in the shuttle. Departure is at 9 am at the Place d´Armes or at 9:05 am at the Gare du Palais.
Please contact us if you wish to go directly to Jacques-Cartier National Park (no discount).
We think there is no bad weather in winter. The activity always takes place. In situations where the temperature is extreme (-45 C⁰) or the amount of snow is not adequate, the activity will be transferred. The final decision to cancel in case of bad weather is the responsibility of the guide or the administration of Quatre Natures.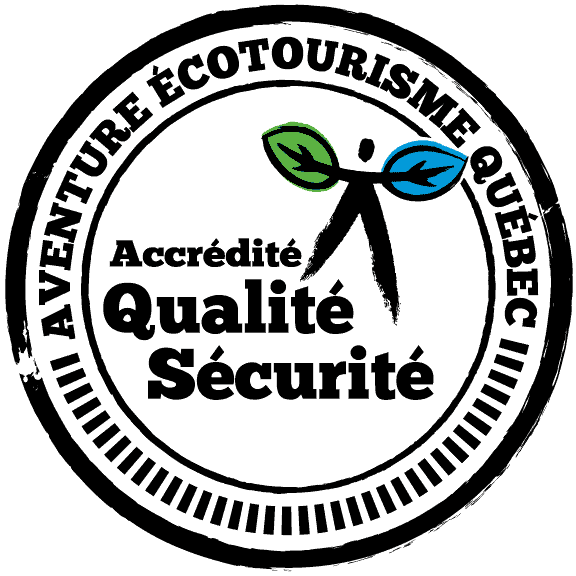 We take the well-being of our customers seriously. This is why we follow the highest standards of Quality and Safety established in the industry.
Quatre Natures is an accredited member of Aventure Écotourisme Québec.
Booking Policies
When booking, the total amount of the invoice must be paid. You must make your payment by credit card (VISA, MasterCard or American Express). You have the possibility to take a cancellation insurance to be refunded of the total amount of your order in case of cancellation on your part.

Cancellation insurance : When booking, you can take a cancellation insurance at the cost of 5% of your order. This allows the refund of the total amount of the activity except the portion of the insurance itself if you cancel your activity. Without cancellation insurance, no refund is granted except for major reasons with official proof.
Modification of a reservation : Any modification must be made by phone or email and is subject to availability.
* the announced duration of the activity is approximate and depends on the meteorological conditions and the group