9am to 3pm
(with transportation, break and dinner)
adult : 89$ +tx
young (10-17 years old) : 59$ +tx
A ski-shoeing hike (Ski-Hok) to discover a little-known territory of the Jacques-Cartier National Park as well as to become familiar with this activity. Explore winter landscape on a ski-shoeing hike, a mix between cross-country skiing and snowshoeing, for a memorable experience in this wilderness. Important, it's NOT a snowshoeing tour.
The first kilometres will allow you to get the proper equipment and the technique of travel, which will take us to a refuge where we will have a dinner break. Then, we will continue our trek in a zone a little more technical to master the rise and the descent of telemark type before the return to our point of departure.
The tour will allow you to properly acquire the equipment and master the technique to venture safely! Come try!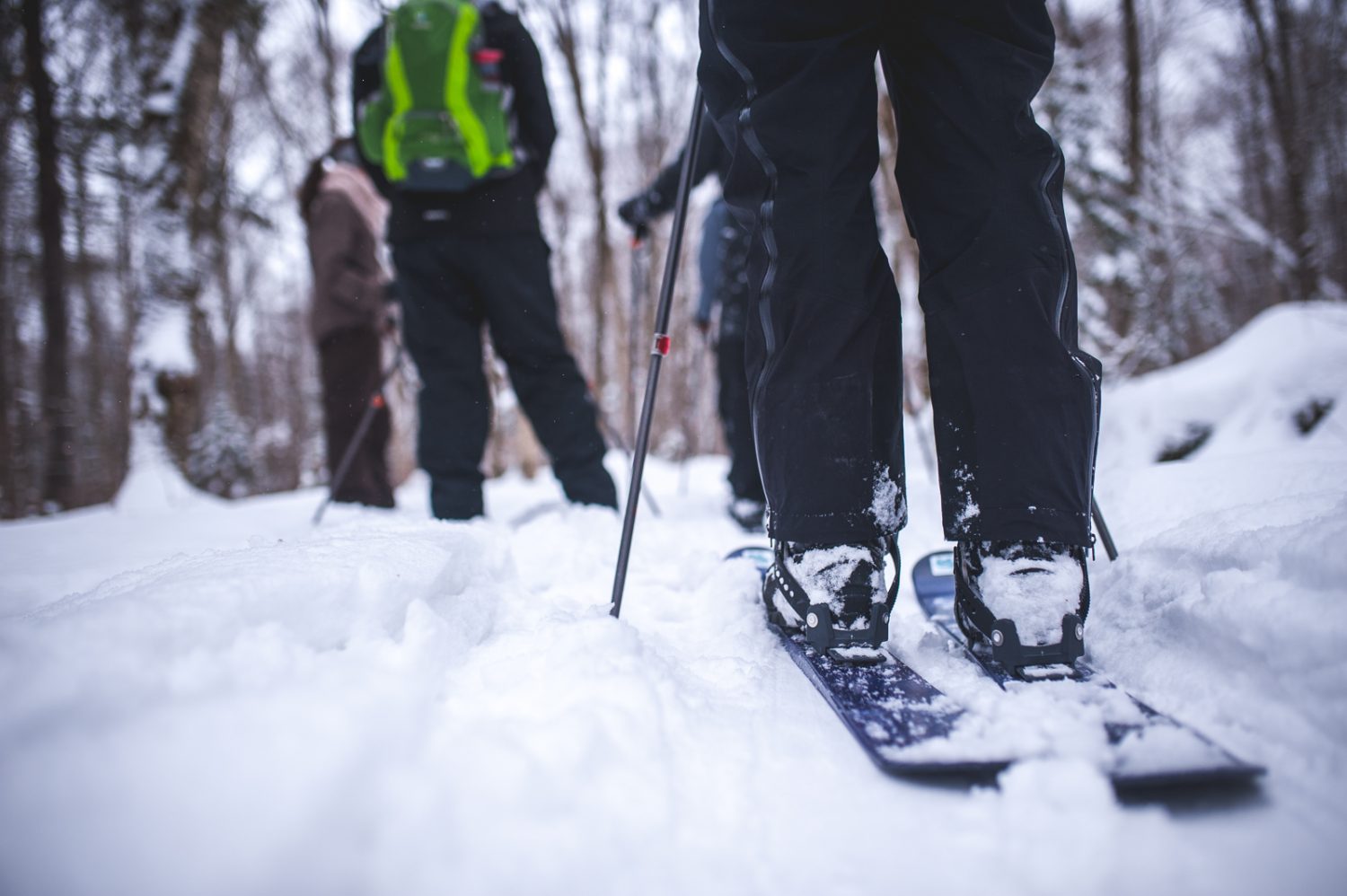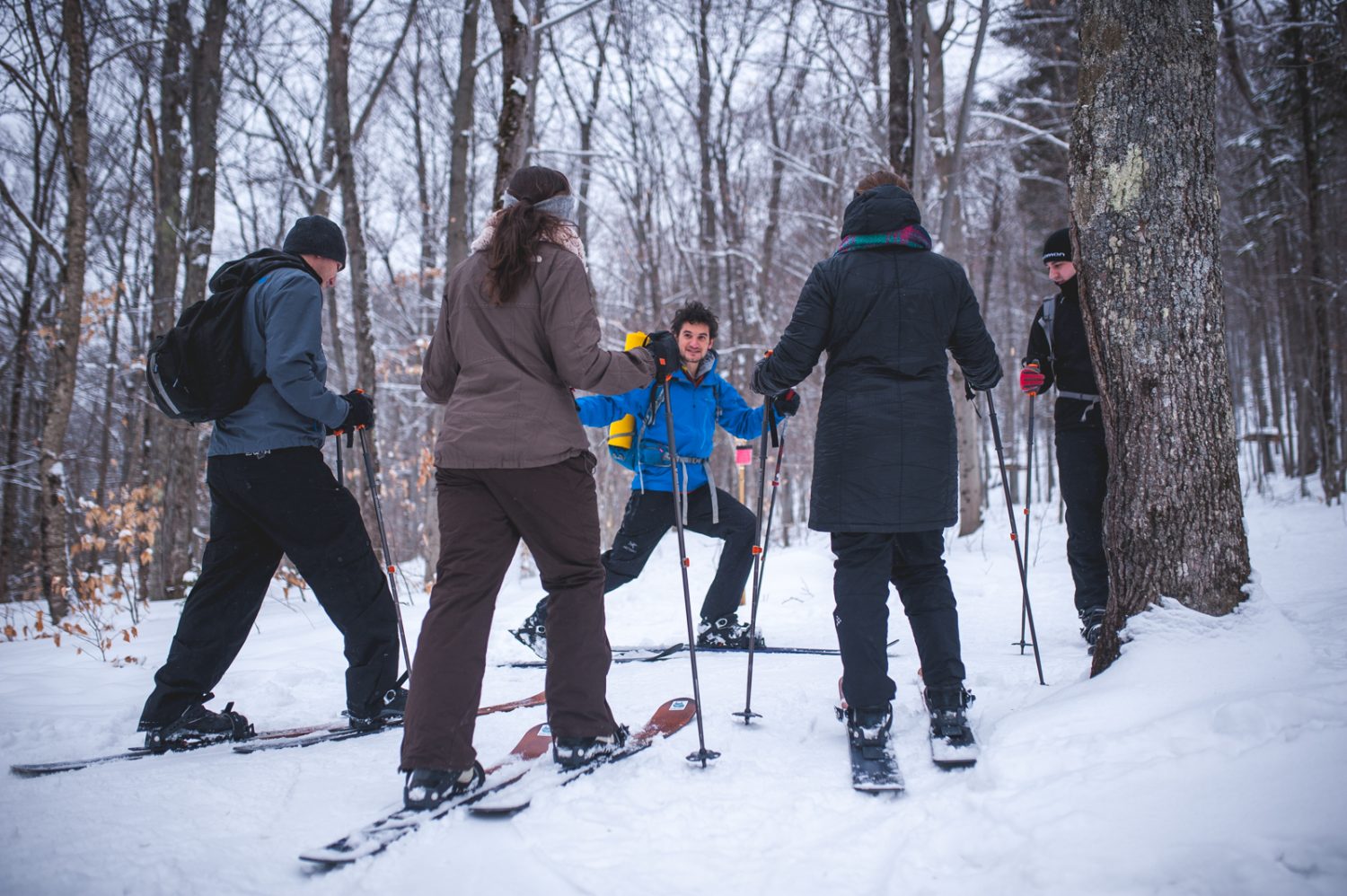 transportation included (optional) from downtown Quebec City.
presentation of the equipment at the main building
training by the guide and first test of your skis
skiing in trail and off-piste with alternating climbs and descents
9 am : departure from Quebec City
10 am : arrival at the national park
10:15 am : start of the guided activity
2 pm : end of the guided activity
2:30 pm : departure from the park
3:30 pm : return to Quebec City
professional local guide
equipment : ski-shoe, ski poles
hot chocolat
lunch
transportation round trip from Quebec City
clothing for an outdoor activity
gaiters, toque and mittens
snack + water
spare clothes
We think there is no bad weather in winter. The activity always takes place. In situations where the temperature is extreme (-45 C⁰) or the amount of snow is not adequate, the activity will be transferred. The final decision to cancel in case of bad weather is the responsibility of the guide or the administration of Quatre Natures.
Our winter activities include free transportation from Old Quebec. At the time of your reservation, a seat is automatically reserved in the shuttle. The departure is at 9am at the Place d'Armes or at 9:05am at the Gare du Palais.
Booking Policy
When booking, the total amount of the invoice must be paid. You must make your payment by credit card (VISA, MasterCard or American Express). You have the possibility to take a cancellation insurance to be refunded of the total amount of your order in case of cancellation on your part.
Cancellation insurance : When booking, you can take a cancellation insurance at the cost of 5% of your order. This allows the refund of the total amount of the activity except the portion of the insurance itself if you cancel your activity. Without cancellation insurance, no refund is granted except for major reasons with official proof.
Modification of a reservation : Any modification must be made by phone or email and is subject to availability.
* the announced duration of the activity is approximate and depends on the weather and the group