adult : $89 +tx
young (14-17 years) : $59 +tx
ratio : 1 guide for 8 participants
A mountain bike ride on oversized tires (fat bike) through one of the valleys of the national park. An ideal discovery activity to enjoy the views of the surrounding mountains.
The guided tour will allow you to discover this activity and familiarize yourself with the equipment.
The route begins on the vast plateaus of the park by taking old forest paths before entering a coniferous forest. The trail then follows a river and crosses the territory of moose and black bears.
A mid-term break by the river will be taken to enjoy dinner.
At the end of the route, your guide will offer you a cold beer from a local microbrewery. A good reward for this great activity!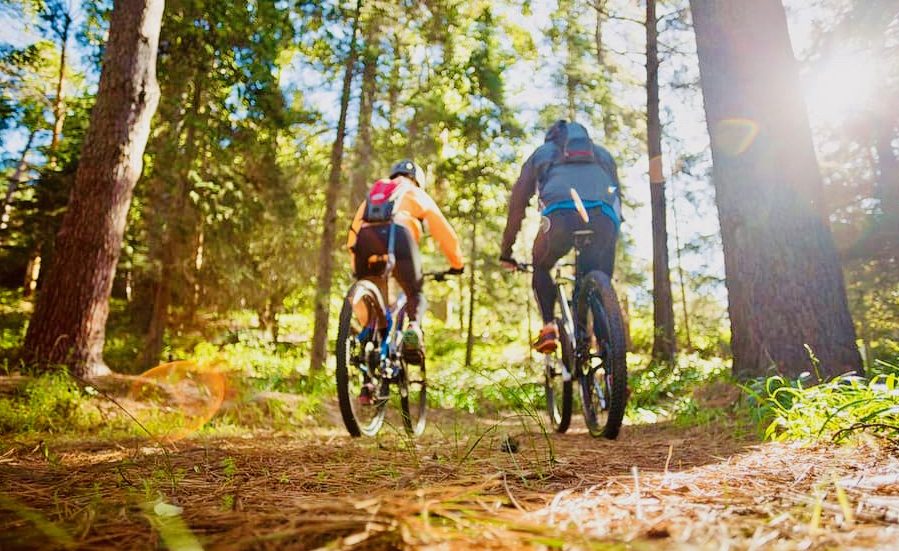 free transportation from Quebec City to Jacques-Cartier National Park (meeting place to choose at time of booking)
presentation of the equipment and adjustment of the bikes
downhill trail on fat bike
from 14 years old
9 am : departure from Quebec City
10 am : arrival at the national park
10:30 am : start of the guided activity
3 pm : end of the guided activity
4 pm : departure from the park
5 pm : return to Quebec City
professional local guide
equipment : fat bike, helmet
lunch
local beer at the end of the activity
round trip transportation from Quebec City
clothes for outdoor activity
sunglasses
small backpack (optional)
snack + water
We think there is no bad weather. The activity always takes place. If the temperature is too hot (40 ⁰C) or a thunderstorm is announced, the activity will be transferred.
The final decision to cancel in case of bad weather is the responsibility of the guide or the administration of Quatre Natures.
Our summer activities include free transportation from Old Quebec. At the time of your reservation, a seat is automatically reserved in the shuttle. The departure is at 9am at the Place d'Armes or at 9:15am at the Gare du Palais.
Please contact us if you wish to go directly to Jacques-Cartier National Park.
Booking Policies
When booking, the total amount of the invoice must be paid. You must make your payment by credit card (VISA, MasterCard or American Express). You have the possibility to take a cancellation insurance to be refunded of the total amount of your order in case of cancellation on your part.

Cancellation insurance : When booking, you can take a cancellation insurance at the cost of 5% of your order. This allows the refund of the total amount of the activity except the portion of the insurance itself if you cancel your activity. Without cancellation insurance, no refund is granted except for major reasons with official proof.
Modification of a reservation : Any modification must be made by phone or email and is subject to availability.
* the announced duration of the activity is approximate and depends on the meteorological conditions and the group