10am to 2:30pm
adult : $119 +tx
private group with its equipment: $350 +tx

Off-piste skiing is a bit like alpine adventure skiing, snow in abundance but without ski lifts. It's necessary to deserve climbs in climbing skin before descending on the snowy slopes.
The guided tour will allow you to discover the alpine hike and familiarize yourself with the equipment. In addition, it will allow you to discover the off-piste territory of Jacques-Cartier National Park.
The route begins with a path to immerse yourself in the technique of displacement, then we will go to make our own trace in the undergrowth, with alternating ascents and descents, which will bring us to a heated tent for the dinner break.
The return will be done by a flat path along the Jacques-Cartier River to the reception of the national park.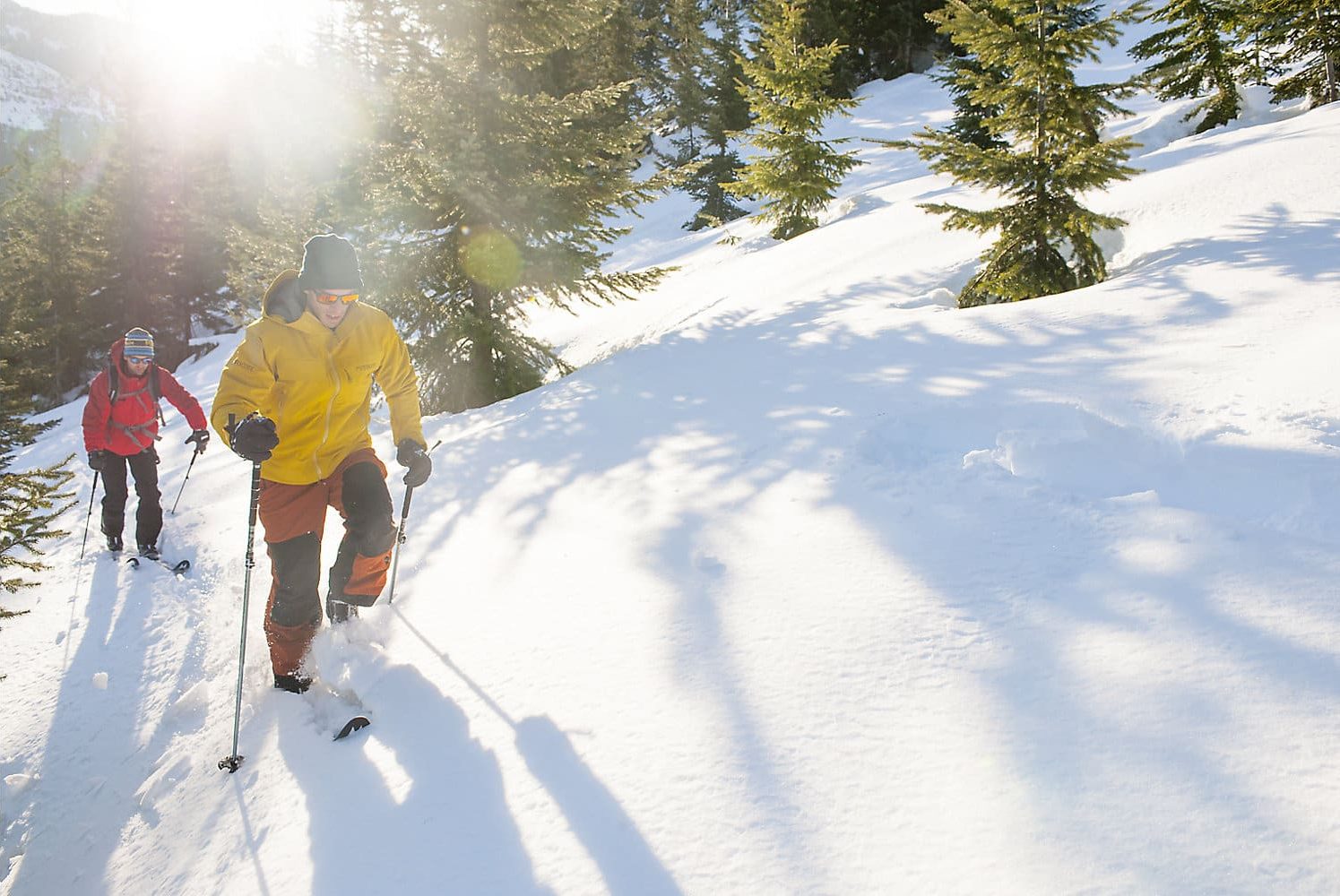 presentation of material at the main pavilion
technical training by the guide and first test of your skis
off-piste skiing with alternating ascents and descents
break dinner in a heated cabin
un guide professionnel
ski equipment
chocolat chaud à la pause
pique-nique
frais d'accès journalier au parc
ski helmet
clothes for an outdoor activity
collation
Nous pensons qu'il n'existe pas de mauvais temps en hiver. L'activité a toujours lieu. En cas de situation où la température est extrême (‑45 C⁰) ou que la quantité de neige ne soit pas adéquate, l'activité sera transférée. La décision finale d'annuler en cas de mauvais temps est à la charge du guide ou de l'administration de Quatre Natures.
Nos activités hivernales comprennent le transport depuis le Vieux-Québec. Au moment de votre réservation, une place est automatiquement réservée dans la navette. Le départ est à 9h à la Place d'Armes ou à 9h15 à la Gare du Palais.
Merci de nous contacter si vous désirez vous rendre directement au parc national de la Jacques-Cartier.
Politique de réservation
Lors de toute réservation, le montant total de la facture doit être payé. Vous devez faire votre paiement par carte de crédit (VISA, MasterCard ou American Express). Vous avez la possibilité de prendre une assurance annulation pour être remboursé du montant total de votre commande en cas d'annulation de votre part.

Assurance annulation : Lors de votre réservation, vous pouvez prendre une assurance annulation au cout de 5% de votre commande. Cela permet le remboursement du montant total de l'activité sauf la portion de l'assurance elle-même si vous annulez votre activité. Sans assurance annulation, aucun remboursement n'est accordé sauf pour des raisons majeures avec preuve officielle.
Modification d'une réservation : Toute modification doit se faire par téléphone ou par courriel et est sujette aux disponibilités.
* la durée annoncée de l'activité est approximative et dépend des conditions météorologiques et du groupe