10am to 3pm
(with transportation, break and lunch)
adult : $79 +tx
young (14-17 years old) : $59 +tx

ratio : 1 guide for 8 participants
An oversize bike ride (fatbike) along the Jacques-Cartier River Valley and enjoying views of the surrounding mountains.
The guided tour will allow you to discover this activity and to familiarize yourself with the material. In addition, it will allow you to drive in the glacial valley of Jacques-Cartier National Park.
The trail follows a path along the Jacques-Cartier River to get a good idea of the technique of displacement, then we go to a hilly area in the undergrowth, which will take us to a refuge for the lunch break.
Then we will continue our hike along the river to return to our starting point.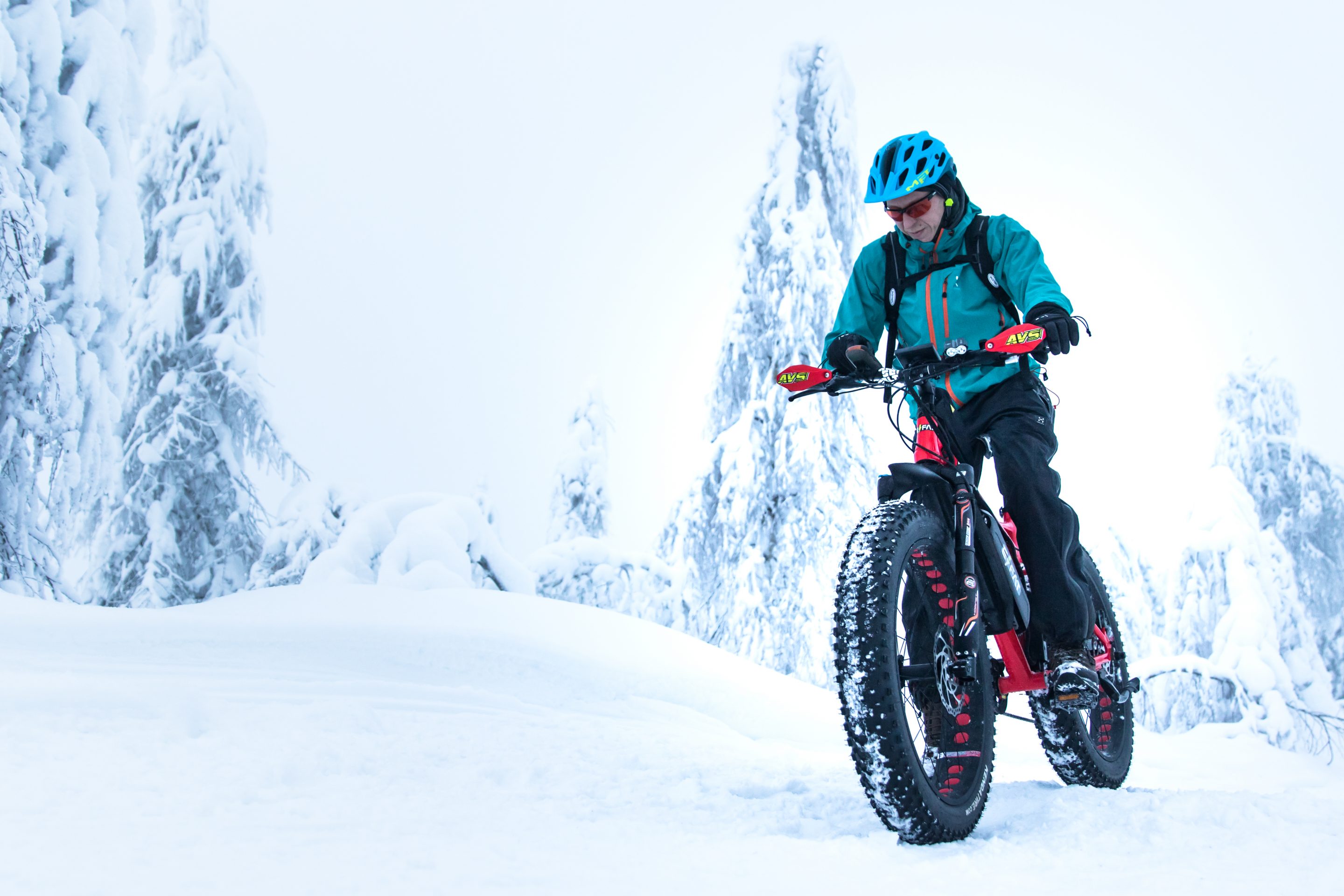 free transportation from Quebec City to Jacques-Cartier National Park (meeting point to choose at the time of booking)
presentation of material at the main building
technical training by the guide
customer: from 14 years old
a professional guide
equipment: electric fat bike, helmet
hot chocolate at the break
panier pique-nique: sandwich, vegetable, biscuit (vegetarian option or other possible)
transportation from and to Quebec City
clothing for a winter outdoor activity
toque and mittens
ski or sun glasses
snack + water
Le parc national de la Jacques-Cartier est situé dans le massif des Laurentides, dans la région touristique de Québec. On y accède par la route 175, via la sortie 182, Chemin du Parc-National. Le parc se trouve à 30 minutes de la ville de Québec.
Pour vous y rendre de Québec, prendre la route 73 Nord (suivre les indications pour Saguenay) qui deviendra la route 175 Nord. L'entrée du secteur de la Vallée est située à la sortie 182, Chemin du Parc-National. Du centre-ville de Québec à l'entrée du secteur de la Vallée, il faut compter 40 km. Ajouter à cela 10 km jusqu'au centre de découverte et de services.
We think there is no bad weather. The activity always takes place. For winter activities, if there is a situation where the temperature is extreme (-45 C⁰) or if the amount of snow is not adequate, the activity will be transferred.
The final decision to cancel in case of bad weather is the responsibility of the guide or the administration of Quatre Natures.
Booking Policies
When booking, the total amount of the invoice must be paid. You must make your payment by credit card (VISA, MasterCard or American Express). You have the possibility to take a cancellation insurance to be refunded of the total amount of your order in case of cancellation on your part.

Cancellation insurance : When booking, you can take a cancellation insurance at the cost of 5% of your order. This allows the refund of the total amount of the activity except the portion of the insurance itself if you cancel your activity. Without cancellation insurance, no refund is granted except for major reasons with official proof.
Modification of a reservation : Any changes must be made by email or phone and are subject to availability.
* the announced duration of the activity is approximate and depends on the meteorological conditions and the group